Harvard Club of Minnesota Annual Banquet
Our speaker is Fr. Columba Stewart, Executive Director of the Hill Museum & Manuscript Library. Meet recipients of Harvard Club Foundation grants. Open to Harvard Club members, those eligible for membership, and their guests. Signup deadline April 30.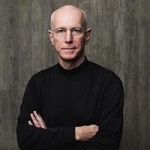 In a presentation entitled What a (Modern) Monk Does: Digital Preservation of Manuscripts from the World's Most Threatened Communities, Fr. Columba Stewart OSB (A.B. '79, History and Literature) will speak about his leadership of a major effort at the Hill Museum & Manuscript Library (HMML) at Saint John's University in Collegeville, MN, to digitize endangered manuscripts in the Middle East, Africa, and South Asia. He will focus on HMML's work in Iraq, Syria, and Mali (the manuscripts of Timbuktu). Founded in 1965, HMML now has the world's largest archive of photographs of manuscripts in dozens of languages, accessible through innovative online platforms. Fr. Columba and his work with HMML has been featured on CBS News 60 Minutes, the BBC World Service Newshour, as well as in The Atlantic, the Wall Street Journal, and other media. He was the subject of an alumni profile in the January-February 2018 issue of Harvard Magazine.
Read more about Fr. Columba here.
When purchasing tickets, please select from the following menu options after checkout:
Tour De France Buffet
Niçoise Salad with Mixed Greens, Tomato, Green Beans, Hardboiled Egg, Kalamata Olives, Boiled Potato and Lemon Vinaigrette
Dijon Breaded Breast of Chicken with Tarragon Cream Sauce
Red Wine Braised Beef Bourguignon Topped with Bacon, Pearl Onions and Mushrooms
Roasted Garlic Mashed Potatoes
Grilled Asparagus
Brussels Sprouts and Tofu (vegan)
Roasted Brussels Sprouts with Crispy Tofu.
Accompanied by Maple Sesame Glaze and Rice
When and Where?
When:
6:00PM - 8:30PM Tue 7 May 2019, Central timezone

Where:
The Woman's Club of Minneapolis
410 Oak Grove St
Minneapolis, MN 55403
[ Get Directions ]