TCAN: Arts in Minnesota: Arts in Distressed Democracy
From the Rhine to Chile to George Floyd: a panel on the arts in distressed democracy. Another event in YAANW's "Arts in Minnesota" virtual series. Free. RSVP by November 11.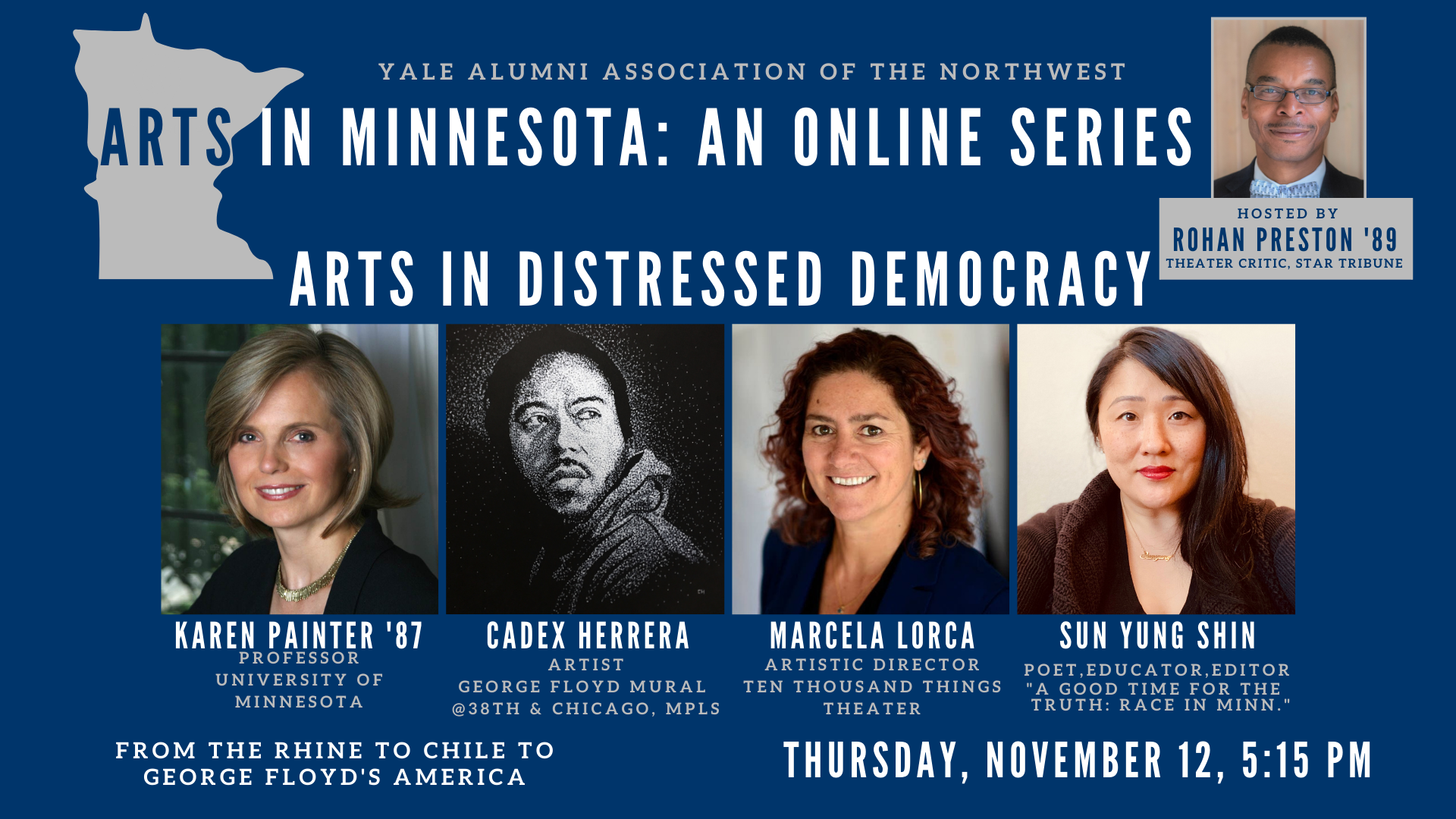 As a continuation of our monthly Arts in Minnesota online series, we will take time to discuss how arts operate in and react to distressed democracies.
Cadex Herrera, artist and one of the painters of the George Floyd mural at 38th & Chicago, Minneapolis
Marcela Lorca, theater artist and artistic director, Ten Thousand Things Theater
Karen Painter '87, author and University of Minnesota professor who's an expert on the music and ideology in Weimar Germany
Sun Yung Shin, poet, educator and editor of "A Good Time for the Truth: Race in Minnesota."
Star Tribune theater critic Rohan Preston '89 asks the questions.
RSVP for Zoom link: https://forms.gle/VCua5Lojzqvfzo1p8
Please contact Bob Ames at bob.ames@yaanw.org with any questions.
When and Where?
When:
5:15PM - 6:45PM Thu 12 Nov 2020, Central timezone

Where:
Zoom link provided to registrants


[ Get Directions ]