CEO Series: Tony Miller of Bind
After launching two successful companies that he later sold to UHG, Tony Miller founded Bind, a local start-up that is on the quest to change the way health insurance works. Held at Bind headquarters, appetizers and refreshments provided.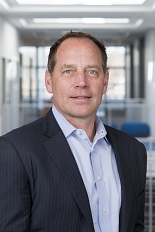 Tony Miller's passion for the health care system to be designed by consumers comes from his mother. The matriarch of a blue-collar family, she would often tell physicians how she wanted all of her children to be treated while referencing her ever-present Grey's Anatomy Handbook.
His impatience and irreverence with the status quo led him to co-found Definity Health in the late 1990's. He pioneered consumer-driven health care because he passionately believes that changing the financing of health care holds the key to redesigning our broken system. After Definity was sold to UnitedHealth Group in 2004, Tony went on to found and lead Lemhi Ventures, a venture capital fund dedicated to starting, and growing disruptive businesses to redesign health care. As part of Lemhi, he launched carol.com—a novel way to connect a consumer's pocketbook to their provider choices. Carol's consumer website allowed people to shop and compare providers on a "care marketplace".
While both companies were successfully launched, proven and sold, Tony's quest to truly solve our health system's core problem was not complete. In 2016, he decided to throw out the traditional health plan model and rebuild it on an entirely novel financing system. Imagine having health care coverage for the way we actually use the health care system (not some health policy fantasy). Imagine having all of the treatment options and provider choices built upon your health conditions. Imagine health insurance that's simple and available "on demand". It's finally here. With Bind, On-Demand Health Insurance, Tony and his team promise to truly change the way health insurance works.
When and Where?
When:
6:00PM - 8:00PM Thu 18 Apr 2019, Central timezone

Where:
Bind
3033 Excelsior Boulevard Suite 120
Minneapolis, MN 55416
[ Get Directions ]