Become A Member...
The Harvard Club of Minnesota values your membership. Funds go to programming, student recruitment, prize books and more. Click here to see a full list of membership benefits.
To become a member, you must first be registered on this website. See detailed instructions here.
Each prospective member must log in and complete this form for him or herself. Do not complete the form for your spouse, parent, etc. or the membership will be credited to you, not the intended party. Alternatively, you may download a Membership Form here and mail with a check to our office.
By purchasing a membership, you are stating that you qualify for the selected membership level.
Harvard Alumni, HAA Associates, and Students:
Login using your HarvardKey.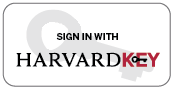 ---
Haven't yet set up your HarvardKey account? Claim your HarvardKey key.harvard.edu.
Faculty, Staff, Parents, and Non-Alumni Members and Guests – click here and login below.
---
New to Our Site?
Registration is free. Fill out the fields below and a temporary password will be emailed to you within the next several minutes.