Harvard Club of Minnesota Annual Picnic and Meeting
Maureen Steinwall has invited Harvard alumni, students, and their guests again to her Brooklyn Park home on the Mississippi for an afternoon of good fellowship. We will hold our Annual Meeting and elect board members. Sign up by 7/24.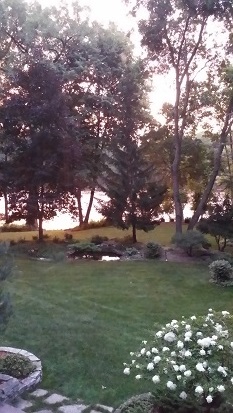 Maureen's three-acre home on the Mississippi provides a wonderful place to socialize while enjoying the river view and breeze. There are pathways to wander in the woods, and we may set up a croquet or badminton set.
Light refreshments will be provided.
We will hold our annual meeting at the gathering. This is your chance to hear about the club's activities, meet the club's board, and elect new board members to fill open positions. You must be a member to vote. If you aren't a member yet, sign up here.
The event is open to all Harvard students and alumni.
When and Where?
When:
2:00PM - 4:00PM Sun 28 Jul 2019, Central timezone

Where:
Home of Maureen Steinwall: address will be provided to attendees


[ Get Directions ]
Enter Waitlist Here...