DARE TO SPEAK: Defending Free Speech for All, A Conversation with Suzanne Nossel, A.B. '91, J.D. '96
The Harvard Club of Phoenix has kindly invited us to this discussion with the author. Or choose the November 12 event hosted by the Harvard Clubs of Southern California and San Diego.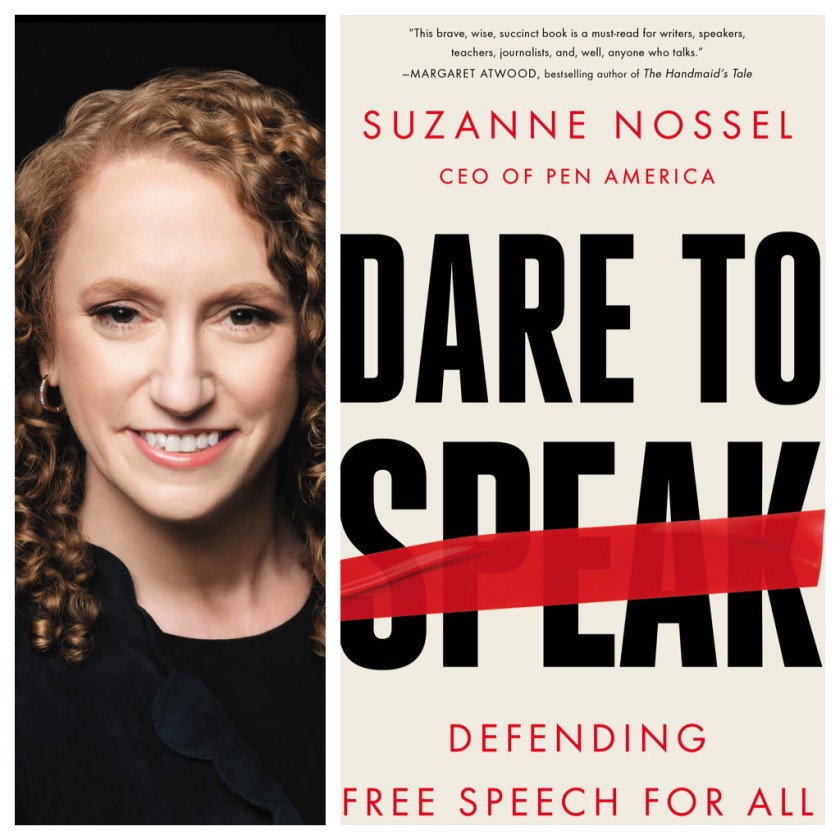 Click here for more information and to register.
Suzanne Nossel (A.B. 1991, JD, 1996, both magna cum laude) recently published Dare to Speak: Defending Free Speech For All. Since 2013, she has been the CEO of PEN America, the leading nonprofit in the US that celebrates and protects free expression worldwide; before that, she served as Deputy Assistant Secretary of State in the Obama State Department. Her full bio is here.
Suzanne's book centers on 20 principles for how to live together in our diverse, digitized and divided society without curbing free speech. She deals with cancel culture, call outs, "no platforming" debates, safe spaces, tensions between free speech and the fight for racial justice, online harassment and disinformation, censorship, and the politicization of free speech. She has an exceptional array of blurbers including Margaret Atwood, Hillary Clinton, Henry Louis Gates and renowned First Amendment lawyer Floyd Abrams. As the LA Times Sewell Chan has said, "If everyone in America read it, we'd be so much better off." She takes on many issues in her book Dare to Speak that will interest the Harvard community, including the resignation of President Lawrence Summers after making remarks that questioned the capabilities of women in math and science and of Winthrop House master Ronald Sullivan after joining Harvey Weinstein's defense team.
The book has sparked widespread discussion and debate including in the Washington Post, Los Angeles Times, Slate, Literary Hub, Good Morning America, and numerous podcasts and radio shows. She has also had a highly successful national book tour including appearances at the New York Public Library, LA Talks Live, the Commonwealth Club of San Francisco, Los Angeles Review of Books, Seattle Town Hall, the Pasadena Literary Alliance, Politics and Prose, Powell's Books Washington Post Live and other venues. She recently had a successful virtual event at Harvard Club of Philadelphia and also spoke with Harvard Law Prof Randall Kennedy for a scintillating discussion hosted by the National Center for Civil and Human Rights in Atlanta.
Click here for more information and to register.
When and Where?
When:
8:00PM Mon 16 Nov 2020, Central timezone

Where:
Zoom link provided to registrants


[ Get Directions ]