Member-Only Wine and Cheese Offer
Time to join or renew your membership! Harvard Club of Minnesota members may order a wine and cheese basket in time for the May 5 talk by Harvard Law Professor Michael Klarman. Order by May 1.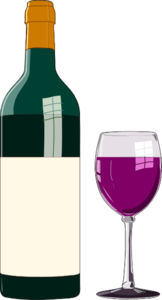 As a benefit of your membership, the Harvard Club of Minnesota has engaged Haskell's to provide a wine and cheese basket ($25 value) for $10. Limited to one basket per member. You must purchase a ticket for this basket by Saturday, May 1.
To see your membership status, log into our website, then select My Account under the Welcome menu. Click here to join or renew. Your new or renewed membership will extend to June 30, 2022.
Haskell's offers three choices of wine, each with accompanying cheese and other items:
You may pick up your basket anytime on or after May 4 at any of the following locations:
You will be asked for your wine selection and pickup location on the RSVP page after you have paid for your ticket.
Note: You must register separately to attend the event. Click here for details.
Questions? Contact admin@harvardmn.org