TCAN: Reconnect at the Museum of Russian Art
Join the UChicago Alumni Club of the Twin Cities for a reception and talk by Tom Hanson, Diplomat in Residence at the Alworth Institute for International Studies, on the Causes and Long-Term Consequences of the War in Ukraine.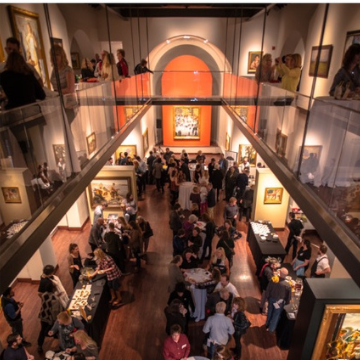 The Museum of Russian Art is celebrating its 20th anniversary and features exhibits of the permanent collection, Minnesota landscapes by Ukrainian-American artist Peter Ustimchuk, and anti-war cartoons. TMORA stands with the people of Ukraine and urges Russia to cease hostilities immediately and withdraw.
Timeline:
6:00 – 6:30 pm: Networking / Wine, cheese, light desserts
6:30 pm – 7:30 pm: Lecture by Tom Hanson
7:30 – 8:30 pm: Continue the discussions and explore TMORA
Ample free parking across Diamond Lake Road.
Register here. The UChicago club has invited Harvard alumni as fellow members of the Twin Cities Alumni Network (TCAN).
Cost for TCAN alumni and guests: $20 per person including lecture, museum entry, and reception.
When and Where?
When:
6:00PM - 8:30PM Thu 15 Sep 2022, Central timezone

Where:
The Museum of Russian Art
5500 Stevens Avenue
Minneapolis, MN 55419
[ Get Directions ]