Upcoming Events
6:00PM - 8:30PM Tue 7 May 2019

Our speaker is Fr. Columba Stewart, Executive Director of the Hill Museum & Manuscript Library. Meet recipients of Harvard Club Foundation grants. Open to Harvard Club members, those eligible for membership, and their guests. Signup deadline April 30.

7:30PM - 10:30PM Sat 18 May 2019

Join us for a performance of this classic opera! Generously discounted tickets available through May 3. Preceded by dinner at Sakura.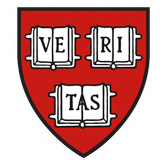 New and renewed memberships purchased after March 1, 2019 are valid through June 30, 2020. Benefits include admission to members-only events such as the upcoming Annual Banquet and the ever-popular Holiday Party, and reduced prices to many other events.
Crimson Sponsors
Thank you to the following alums who have sponsored at the Crimson level:
Atul Bhatia, AB 1996
Lauren Boulware, MBA 1980
Theodore Cadwell, AB 1987
Cheryl Cermin Anderson, 1987
Robert Graff, AB 1987
Brad Konik, AB 1995
Nicole Moen, JD 2003
Leona Moore, MBA 1975
David Moore, AB 1978
Hema Nealon, MBA 2002
Paul Neseth, MAR 1992
David Opsahl, AB 1971
Daniel Pennie, AB 1967
Todd Peterson, AB 1984
Charles Rosen, AB 1980
Eric Ruzicka, JD 2001
Maureen Steinwall, OPM 98
Paul Thissen, AB 1989
Thomas Vasicek, PhD 1990
Patricia Vayda, PD 1986
Karin Wentz, AB 1981
Thomas Wentz, AB 1957
Kevin Winge, MPA 2003
Wynne Yelland, MAR 1993