Don Giovanni: So hot, he'll burn.
Join us for a performance of this classic opera! Generously discounted tickets available. Join us for lunch at Herbie's on the Park or attend Opera Insights before the performance. Sign up by Friday, May 19.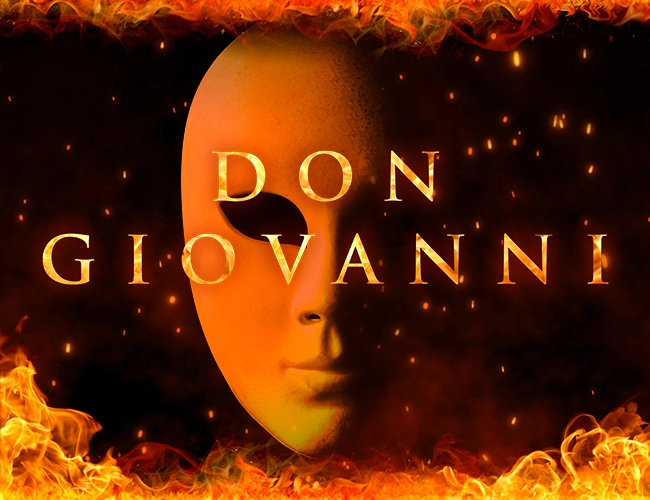 Don Giovanni is an egotistical and infamous womanizer, brazen in his shameless seductions. But his betrayals soon catch up to him when divine retribution exacts the ultimate price. Mozart's sharp and otherworldly opera seamlessly blends dark comedy with biting social commentary, all set to some of opera's most stirring music.
Sung in Italian with English translations projected above the stage. This event is co-sponsored by the Harvard and Yale clubs.
Purchase your own tickets to the opera. We are attending the 2 PM matinee on Sunday, May 21. The Minnesota Opera has reserved mezzanine seats for us at the generously discounted price of $83, regularly $139-$175. Click here to purchase tickets. or call the Minnesota Opera ticket office at 612-333-6669 and mention that you are with the Harvard or Yale club. The office is open Mon-Fri 10 AM-5 PM.
Please join us for lunch at noon at Herbie's on the Park, right next door at 317 Washington Street. We will order off of the menu, separate checks. Then we'll walk over to the Ordway for this wonderful performance of one of opera's great classics. RSVP for the lunch by Friday, May 19 via email to james_p_richardson@msn.com. Include the attendee's names.
Alternatively, you may wish to attend Opera Insights at 1 PM in Ordway Music Theater's Marzitelli Foyer. Enjoy a free, fun, and informative half-hour session which includes an overview of the characters and music, historical and cultural context for the opera and highlights to watch for during the show.
When and Where?
When:
2:00PM - 5:00PM Sun 21 May 2023, Central timezone

Where:
Ordway Music Theater
345 Washington Street
Saint Paul, MN 55102
[ Get Directions ]