Upcoming Events
5:30PM - 7:30PM Tue 17 Sep 2019 ( Timezone: Central )

Police-community relations are a nationwide concern. Medaria Arradondo, appointed Minneapolis Police Chief in 2017, will speak about efforts in the community and his vision for the police force.

5:30PM - 7:30PM Wed 2 Oct 2019 ( Timezone: Central )

An opportunity for recent graduates to connect with each other. Open to graduates of Harvard College and all the graduate and professional schools. Appetizers and first drink order provided.

6:00PM - 8:00PM Wed 16 Oct 2019 ( Timezone: Central )

It's Global Networking Night! HBS alumni throughout the world will come together for an evening of networking. Free, but you must register by noon Monday October 14.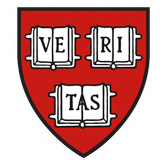 Grants awarded to four local education nonprofits serving disadvantaged populations.
Crimson Sponsors
Thank you to the following alums who have sponsored at the Crimson level:
Dirk Bak, OPM 2012
Atul Bhatia, AB 1996
Lauren Boulware, MBA 1980
Kurtis Paul Fechtmeyer, AB 1986
Theodore Jewett, AB 1966
Daniel Katzenberger, ALM 2018
John Kelly, AB 1968
Daniel Lowin, JD 2005
Tze-Chiang Meng, AB 1982
Nicole Moen, JD 2003
Leona Moore, MBA 1975
Hema Nealon, MBA 2002
Lynne Elizabeth Peterson, ALM 2014
Charles Rosen, AB 1980
Eric Ruzicka, JD 2001
Maureen Steinwall, OPM 98
Paul Thissen, AB 1989
Thomas Vasicek, PhD 1990
Clarissa Volpe (Klug), JD
Timothy Welsh, AB 1988
Karin Wentz, AB 1981
Thomas Wentz, AB 1957
Kevin Winge, MPA 2003